British Values
Promoting British Values
The 2014 Primary National Curriculum reinforces:
' 'The need to create and enforce a clear and rigorous expectation on all schools to promote the fundamental British Values of democracy, the rule of law, individual liberty and mutual respect and tolerance of those with different faiths and beliefs.'
All maintained schools have a duty to 'actively promote' the fundamental British values:
democracy

the rule of law

individual liberty

mutual respect for and tolerance of those with different faiths and beliefs and for those without a faith Some of the ways that we promote this at Sedgley Park Community Primary School

DEMOCRACY
Elections for positions of responsibility in school
School Council
The use of Circle Time
Class Debates dealing with different view points
Writing balanced arguments in English lessons

THE RULE OF LAW
School Behaviour Policy
Internet Safety lessons
Helping children to distinguish between right and wrong
Use of stories to model to children people making the right choice, even in difficult circumstances
All children are treated equally, fairly and given the same opportunity to take part in activities and experiences
Behaviour Policies and Procedures put emphasis on children being responsible for their own actions
INDIVIDUAL LIBERTY
Pupil Voice through school council/pupil interviews and pupil questionnaires
Stereotypes are challenged throughout school
Children can speak freely and openly to staff members
MUTUAL RESPECT AND TOLERANCE OF THOSE WITH DIFFERENT FAITHS AND BELIEFS
Through RE children explore different faiths and visit places of worship
Children experience and learn about music from different countries
Children learn about the lives of people from other places in the world
Children in KS2 are learning to speak Spanish
Children have access to a range of books which explore other faiths and cultures
Our assembly themes cover key festivals and celebrations from a range of different faiths
Click on this link to see the events and activities we have planned to help us promote these values throughout the school year.
Click on this link to read our British Values Policy
In order to make the teaching and application of core values enjoyable and memorable for our children we also use the 'YOIMOJI'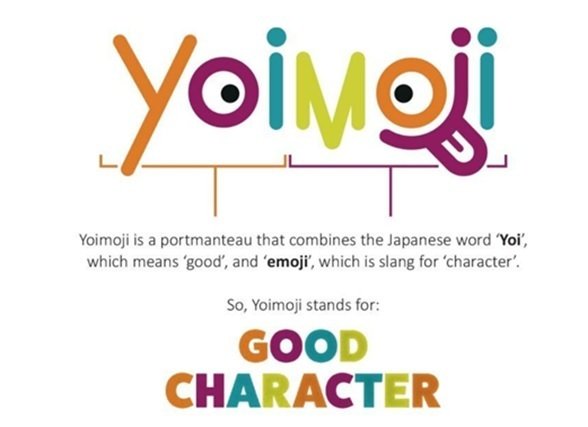 WHO ARE YOIMOJI?
The Yoimoji are a collection of colourful characters designed to help promote British Values. Each Yoimoji represents a value that, over time, helps build children's understanding of the Fundamental British Values.
LET'S MEET THE YOIMOJI CHARACTERS